ONE FINAL STEP BEFORE YOU ACCESS YOUR INSTABIO PURCHASE!
Get More Custom Domains, Create More Client Projects, And Completely Rebrand And Customize Your Dashboard With This Special Upgrade
Watch to see the special upgrade you'll get
with the White Label License edition of InstaBio Builder
Normal Price
$97/Month

– WHITE LABEL Right Upgrade

Today Only $197!
You get to see this page today only, if you close this page you'll miss out on this special upgrade completely
THIS IS HOW YOU CAN TAKE ADVANTAGE OF THIS FINAL OFFER AND SKYROCKET YOUR BIO BUILDING BUSINESS
With This Upgrade You Can…
Completely rebrand our dashboard with your own custom dashboard domain, where your users login from your own custom domain and setup
Onboarding branding emails, the onboarding emails your clients will be receiving will come with your own support email address.
Change our default logo to your companies/business logo so when your clients login they get to see your logo and not ours.
Add your own support link so you can support or have your clients reach you directly
Have your own powered by your company name: Remove "InstaBio" tag, replace with yours.
Instagram is growing
And more and more people need a Bio Link Landing Page.
Because of this, the time has never been better for you to offer this as a service to other business owners and online marketers.
Not only is this an easy service to sell…
And businesses and other online marketers will pay handsomely for someone to do this for them…
..when you use InstaBio Builder, you'll be able to take on clients and create stunning Bio Link Landing Pages that help them get the most out of the Bio Link traffic…
And because InstaBio Builder is so easy to use, it will only take you a few minutes of your time to make hundreds of dollars from your clients.
Because we know you're going to be getting clients FAST, we are offering a final upgrade that further removes limitations, gives you access to more client projects, and puts you in total control of your clients dashboard!
Introducing…
WHITE LABEL Rights To InstaBio Builder
This upgrade makes Instagram Bio Builder a nobrainer, and makes it easy for you to land and service even more clients.
The first thing you'll notice when you get this upgrade is the rebrandable dashboard and footer area.
This allows you to add your very own logo, your own favicon, your support email, and you can customize your footer link with your business name and link if you choose.
This helps you stand out and fully brand yourself as an expert to make it even easier to land clients…
You'll also be able to create up to 100 clients projects when you upgrade
…and you'll get upgraded to 100 custom domains
And to make sure you have enough click tracking for all of your new clients, we're boosting you up to 2 MILLION tracked clicks per month.
This upgrade makes it easy to start an agency that can easily bring you thousands of dollars per month in profits from a super in-demand service…
…
This is something that will basically sell itself…
And you can literally charge anywhere from $97 to $997+ per client…
Although this upgrade makes it easy for you to put thousands in your pocket…
And we could easily charge $197/month (or more) for this upgrade…
You won't pay anywhere near that today
As our valued customer, you can upgrade right now at a massive discount from what we should be charging…
To lock-in your discount on WHITE LABEL  Rights to InstaBio Builder, click the button below now…
But whatever you do…
Please don't wait.
This is a special one time offer, and if you close the page and try to come back later you will end up paying a lot more for this…
If you're serious about offering this as a service to other business owners and clients, you need this. Don't miss out…
Click the button below now to lock-in your discount and get started!
ONE TIME  UPGRADE – NO MONTHLY PAYMENT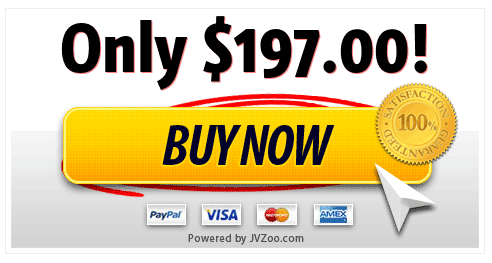 Every effort has been made to accurately represent our product and it's potential. Any claims made of actual earnings or examples of actual results can be verified upon request. The testimonials and examples used are exceptional results, and don't apply to the average purchaser and are not intended to represent that anyone will achieve the same or similar results. Each individual's success depends on his or her background, dedication, desire and motivation. As with any business endeavor, there is an inherent risk of loss of capital and there is no guarantee that you will earn any money.